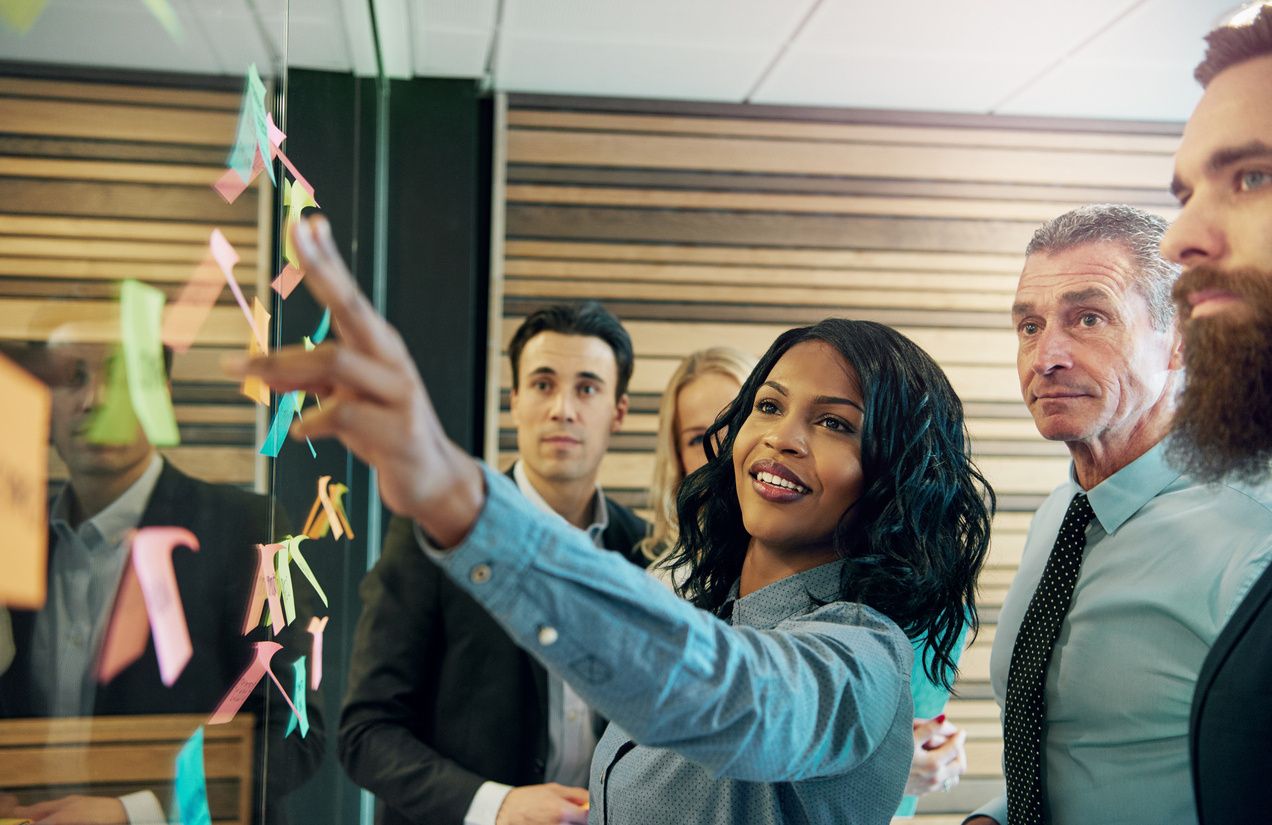 On Friday, March 8th, we celebrated International Women's Day where we honored and celebrated women around the globe for political, cultural and economic achievements to name a few.  While it's recognized on this special day, I'm personally reminded daily of the brave, courageous and strong women I'm surrounded by and who I admire who are showing up and pushing the boundaries. 
I participated in Lean In Canada's workshop on Friday where we discussed women's bias and what we can do to help educate and change the conversation. My commitment leaving that evening was to write about it through educating you with how you can help increase the conversation and hopefully influence change.
With that said, I'm hoping I can inspire you to be that brave soul who can be informed and offer new perspective regardless of your role in your place of work.
Gender bias is real and happens more often than you probably think.  It also comes in many forms in the workplace.  While it happens to both men and women, studies have shown women have experienced these biases far greater than men.
From receiving fewer promotions than their male counterparts to being passed up on important projects, to the biggest one that I think many of you will agree on where women are still earning less than men.  According to a study conducted in 2017, Pew Research Center showed that 42% of women in the United States say they have faced discrimination on the job because of their gender.
So, what does gender bias look like in the work place?
Some examples include:
Performance bias – A simple review of your organization to see if there's an imbalance between men and women can speak volumes. 
Educate your leadership team that balance across gender helps the bottom line and brings different perspectives and experiences to the business. Where is there an imbalance? Is it across the whole company, a certain division? Also, look at your company's recruitment strategy to see how you're attracting and hiring talent into your organization.
Wage gap – According to the Women's Foundation of Canada, women with the same experience, socio-economic and demographic background earn approximately $7,200 less than their male counterparts per year, according to an Ontario Government report. This was updated as of August 2018.
We've seen some progress in closing the wage gap with examples from companies like Salesforce.com. In 2018, a $6M gap would soon see to pay men and women equally across the company. But there's definitely room for more improvement.  Where can you improve and how can you close the gap in your organization?
Maternal bias – women often face this when their male counterparts are being promoted to leadership roles or being overlooked for special projects upon returning from maternity leave.
There is often an assumption made when women leave the workforce to start a family, they won't be able to handle the same level of work upon their return. Educating your leadership team that all opportunities that can help stretch and advance their employees should be left up to the employee to choose. Empower your employees to decide whether they can take on a new challenge.
There are many more types of biases that we can add to this list, however, I wanted to leave you with just a few common ones.  While moving the needle can take time, increasing the conversations in our organizations and creating awareness is a start. Educating what gender bias looks like, and how we can #BalanceforBetter, takes action.
You change the conversation by witnessing it when it's happening and educating your leadership team on gender bias, followed by proposing a solution. It starts with having the conversation, bringing awareness to it and coming up with actionable solutions.
Remember, courage over fear, faith over fear and keep in mind, the smallest of efforts can often make the biggest impact. Don't ever doubt that your words mean something.
What can you do in your organization to continue the conversation?
I'd love to hear from you and encourage you to use your voice and share your perspective!  Let me know in the comments below.
All my love, ❤
Lisa