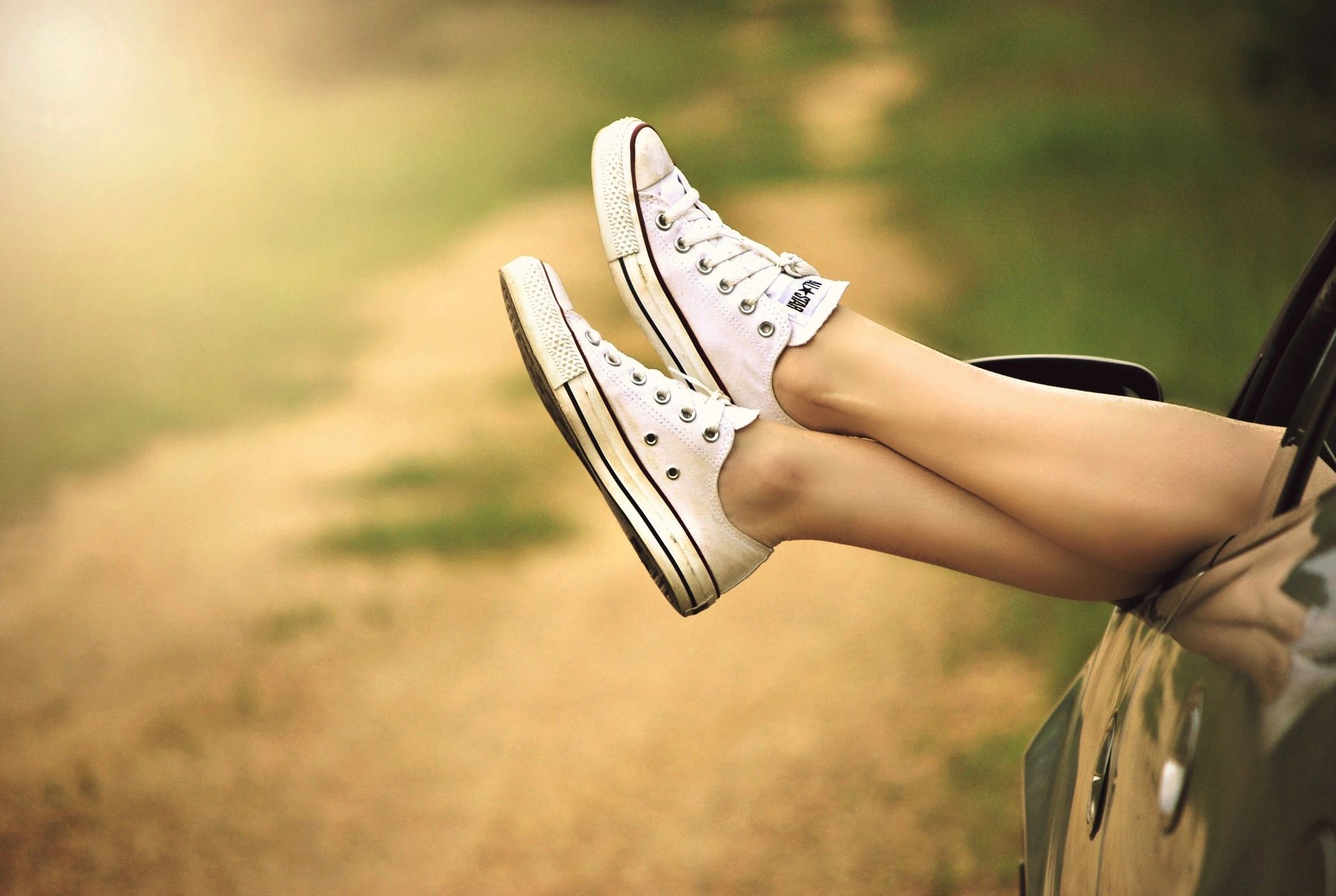 Have you ever felt like you wanted to explore, take an adventure, use your time however you wanted to without having a plan and just… go with the flow?
Last week I was traveling on business and knew that my week would be hi-jacked with a 3-day meeting and no time to do anything but talk about – well business. Topics such as numbers YTD (year to date), account developments and initiatives for 2019 were on the agenda. ✍
What that meant was this was another week of heads down, working away, planning how every minute, hour and day was being spent to cram everything in.
How often do you feel you need to plan for every moment, every work day, every weekend? I know you're used to planning as much as I am – we all do for the most part and believe me, I LOVE a good plan in my business and in my personal life. It's a part of life, it helps keep us on track and ensuring we're working towards our goals.
But have you ever just NOT wanted to plan a day or weekend for that matter and went with it and it turned out to be the most enjoyable, fun, spontaneous, time spent ever?? Not to mention, a great opportunity to re-ignite your creative side, if you deem yourself a creative like me.
Well, that's exactly what I did this past weekend. So much so that I had to share with you how much the experience meant to me and how it may inspire you to apply this to your own life.
I let my heart lead the way and enjoyed the moment to moment surprises, funny encounters, meeting new people and taking in new experiences. The sheer feeling of just NOT knowing what to do, where to go and how long I had to do the next activity was a treat.
It was an adventure, to say the least as I spent the weekend in a small town in Southern Ontario with loads of charm, surrounded by Lake Ontario and wineries on almost every corner.
A quick, Fall getaway that was originally planned (I know, funny right? I planned this!) with all these to-do's, turned into a road trip adventure with 'off the beaten path' experiences. One that made me realize how easy it is to get caught up and frankly lost in being "busy" that we forget to sometimes just go with the flow! And live.
How often are you thinking about the next thing to plan and getting sucked into the pace of our busy lives that planning for every moment clouds everything else in our lives that we forget to, stop and smell the roses?? ?
I know so cliché, right? But seriously, to just go with the flow is not instinctual for so many of us and when you do, boy do you ever see and feel the difference.
It not only forces you out of your routine of life, but it very well awakens your creative juices, re-ignites new found inspiration and helps you appreciate the smaller things in life. Quite literally in my case!
Part of not having a plan all the time can definitely be fueling your need to ground yourself and balance out if you've been on the express train with the pace of life. If you're feeling out of balance then I've got you covered and share some great tips on getting back on track here.
But this went beyond re-balancing and grounding.
The weekend was such a sweet reminder that sometimes, not having a plan can bring out the most enjoyable experiences and your creativity can erupt out of FUN, joy and the unknown.
In the comments below, I'd love to hear from you.
When have you been able to not plan for something and just enjoy the experience for what it was, whatever came your way?
Remember, sharing your thoughts, experiences and perspective can bring a smile or laughter to someone who just might need it.
All my ❤
Lisa