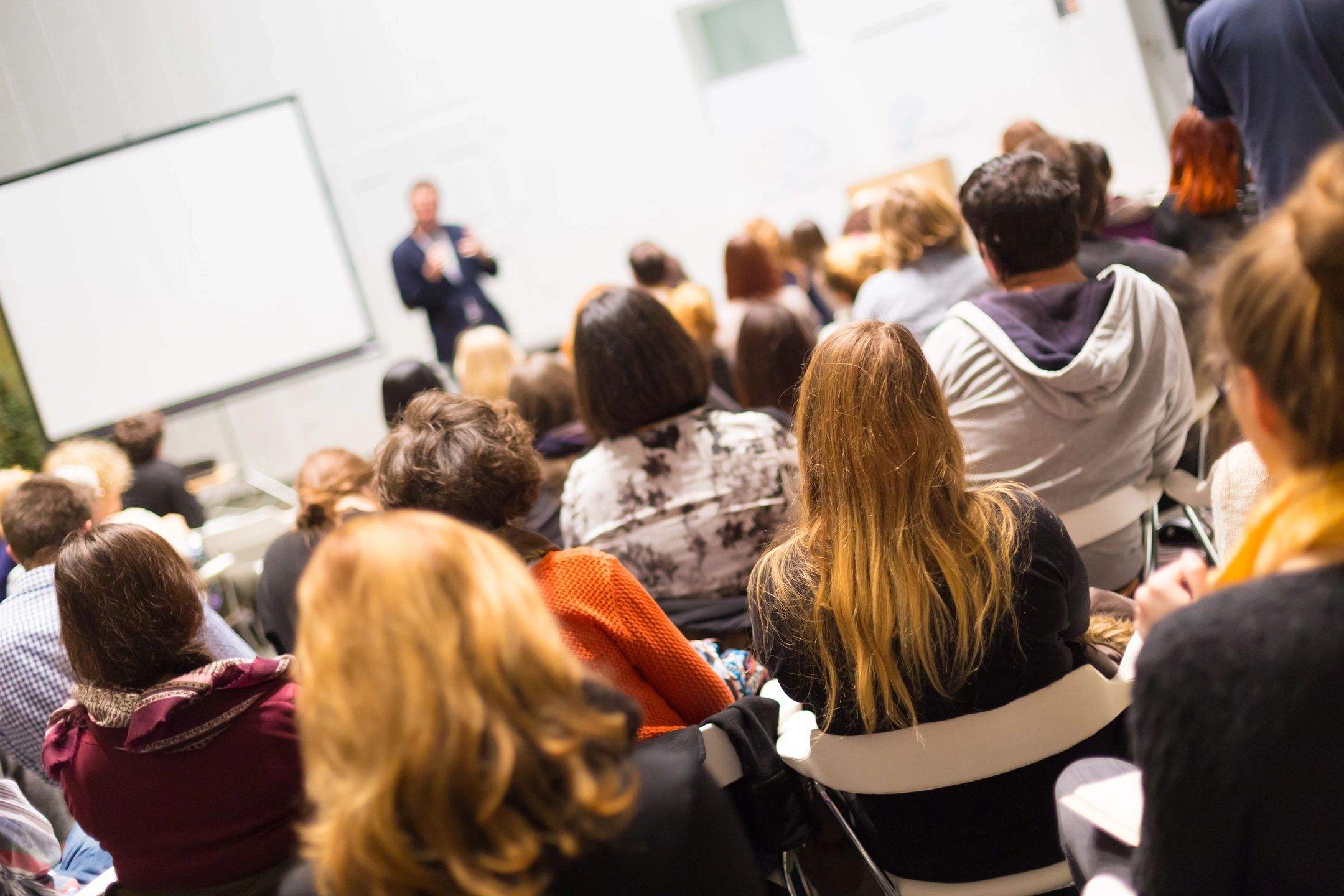 Networking is critical as a professional. Whether you work in corporate, you run a small business or you're in the midst of a job search, inevitably, networking will be ongoing for you through out your career.
Relationships help drive our success in all areas of our lives and many times, business relationships can develop out of nowhere and when you least expect it.
Events, conferences, workshops, you name it – they're great for networking. They can also be intimidating if you're attending solo and I completely get this.
They are however the perfect way to put yourself out there, without having to be attached to a buddy and unintentionally limit yourself from meeting people you wouldn't normally socialize with or meet.
I'm sure most of you have heard, "give with the intention to give and not receive" and this I wholeheartedly agree with.  When it comes to networking, some of the most organic conversations I've had have come out of me sharing something with someone and with no expectation of getting anything in return.  From those conversations, in some cases, the bonus has been a friendship that has developed.
I had no expectation of if they would develop into business opportunities and for me, I was interested in the long-term connection, whatever that might look like. 
I've heard many times as well, that people need to be mindful of being prepared to offer an exchange of some sort or to be mindful of people's time when you're networking, and I don't entirely agree with this.
Again – if you're giving to give, then you're not concerned of 'time being wasted' or what you can 'get' in return.  It's a mindset and being open-hearted, with offering a piece of wisdom, advice, insight, etc. that can help someone else. 
If you're 'tuned in' and think beyond the immediate interaction, many times, you in-turn could be benefitting from the exchange, and you might not even realize it!
The experience of meeting someone new, learning something about another person you just met, perhaps an introduction to another contact of theirs are experiences in themselves that have meaning to them. 
Similar to my experience, you could ultimately be making a new friend at the very least.  It may not seem like anything in the moment, however, be open to the possibility of what could come out of that interaction.
Here are a few things to keep in mind when you're attending your next networking event:
Be OPEN – don't be attached to WHO you're going to meet, whether or not you have something to 'offer' and be yourself
Give without expectations of receiving – believe it or not, you giving your time to someone is giving. Don't underestimate your value and what you have to offer. Be open and genuine in giving without expectations
Get comfortable with being uncomfortable – events where you don't know a soul are the perfect opportunities to put yourself out there. Get in the mindset of going to an event on your own – you might actually enjoy yourself! 😉
You won't connect with everyone and vice versa – it's possible you attend an event and walk away from it not having met anyone you connected with. That's OK! You may not connect with everyone you meet the first time and vice versa. At the least, you've learned if that's the type of event you would participate in again and you know for next time.
Networking doesn't have to be an overwhelming, calculated experience when you have the right mindset towards it. Be open and if you're going to be open to giving your time or insights, do so without expectation of getting anything in return.
What have been some of your favorite networking experiences?  Let me know in the comments below.
Happy networking!
Lisa xo