Is your organization experiencing high turnover?
Do you find yourself replacing the same roles over and over again and feeling uneasy about your recruitment strategy?
There could be a few reasons for this, including a broken recruitment process. Another reason is simply you're hiring the wrong people in the wrong roles.
It can be difficult to quantify an existing employee being in the wrong position or if you've recently hired someone in the wrong role so it's easily overlooked as a reason.
Turnover is natural across every business. It becomes problematic when it's ongoing and you're filling the same jobs frequently.
Yes, unmotivated employees can contribute to turnover which also impacts employee engagement. I wrote last week how employee performance can be impacted by a lack of appreciation in the workplace. In case you missed it, you can read that here.
Making better hiring decisions doesn't always mean hiring faster and reducing your time to fill. In fact, that can also be another factor that could be impacting turnover. Compromising quality for a quick hire.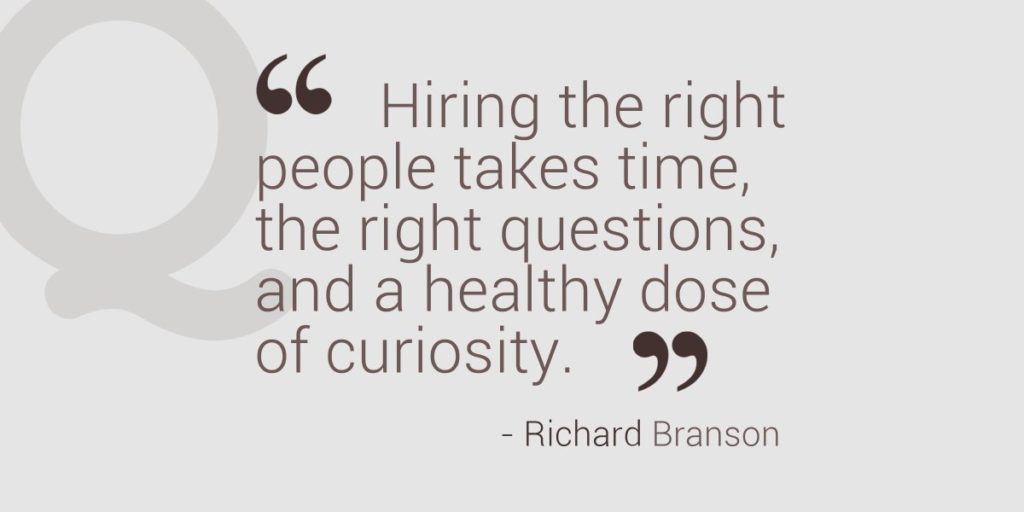 Part of your talent identification strategy should be ensuring:
1.) You're *crystal clear* in what you stand for as a company and ensuring you're recruiting according to that (your values, purpose, mission, etc.)
2.) Understand the positions you're recruiting for. When you understand the specifics of a role, you're clear on specific skills and experience this person will need to have. You can then translate this to create an effective recruitment strategy.
If you have a job that you kinda, sort of, generally understand, then it will impact the quality of the recruit and hire.
I remember working for a company who was challenged with one of their roles in their operations division. They had to recruit against this role multiple times in 2 years.
They had just filled this particular job 8 months ago and had to fill it again. Why? The employee had a different understanding of the role and the culture wasn't what he expected it to be.
It was a clear mismatch on both ends. Ultimately the candidate wasn't the right hire for the opening or company.
Expensive mistakes like this can easily be avoided when you consider these 2 factors before creating your recruitment strategy. There are of course additional factors to consider, however, these 2 factors are critical to be aware of at the onset.
How important is talent identification and hiring the right talent to your business?
Let me know in the comments below!
All my appreciation,
Lisa