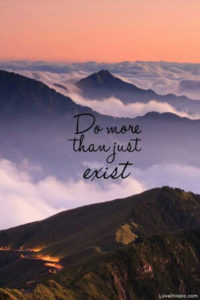 "All of us are seeking the same thing.  We share the desire to fulfill the highest, truest expression of ourselves as human beings."
– Oprah
Hey!  I'm Lisa.  A soulful, passionate gal who effortlessly connects with others on a deep level and leads with her heart.  A city girl at heart living and working in downtown Toronto, I've spent most of my career so far identifying talent and cultivating relationships with job seekers and business leaders across various corporate environments. While I started my career focusing in Toronto, Canada, I quickly switched gears to supporting the U.S. business.
As a kid, I used to read and write a ton and loved it.  I've recently embarked on a new journey that has me finding the joy in writing again and am sharing my insights with the world.  This time with purpose.
What can you expect from me? 
Honesty, passion, heart and of course a sense of humor.
I'm not perfect or know it all, nor do I think or proclaim to be.  I make mistakes, am human and share a lot of the same insecurities, doubts and fears everyone else does.  But I'm as real as it gets and I'm so thrilled to be connecting with you in a new way.
I'm known for having a strong, (cough, cough) – Italian voice and I do love to use it.  🙂
As we are fluid as humans and change, grow and evolve, my content and writing may change over time so please enjoy the ride!
The truth is my whole life I've grown up feeling a sense of wanting to help people and I'm discovering new ways on how I am going to do that.  I wanted a platform that allowed me to share what I've been fortunate enough to learn throughout my career thus far, coupled with some wisdom, intuition and so much more that I've had the great fortune of learning and am continuing to learn on this journey called life.  If it inspires, moves, motivates or challenges you in some way, well then that's great.  I'm glad it served you and if you feel like it can help someone else, I encourage you to share it.  As they say, sharing is caring. 🙂
You can expect my best in sharing what I'm learning along my journey from an authentic place.
Perhaps you may even be inspired to listen and follow that voice we all have inside of us that is often tugging on our heart when we are not listening to it. To do something more then just exist.
If you made it this far, thanks so much for your time and attention and so happy to have connected with you.  I look forward to sharing the journey ahead!
With so much appreciation,
Lisa