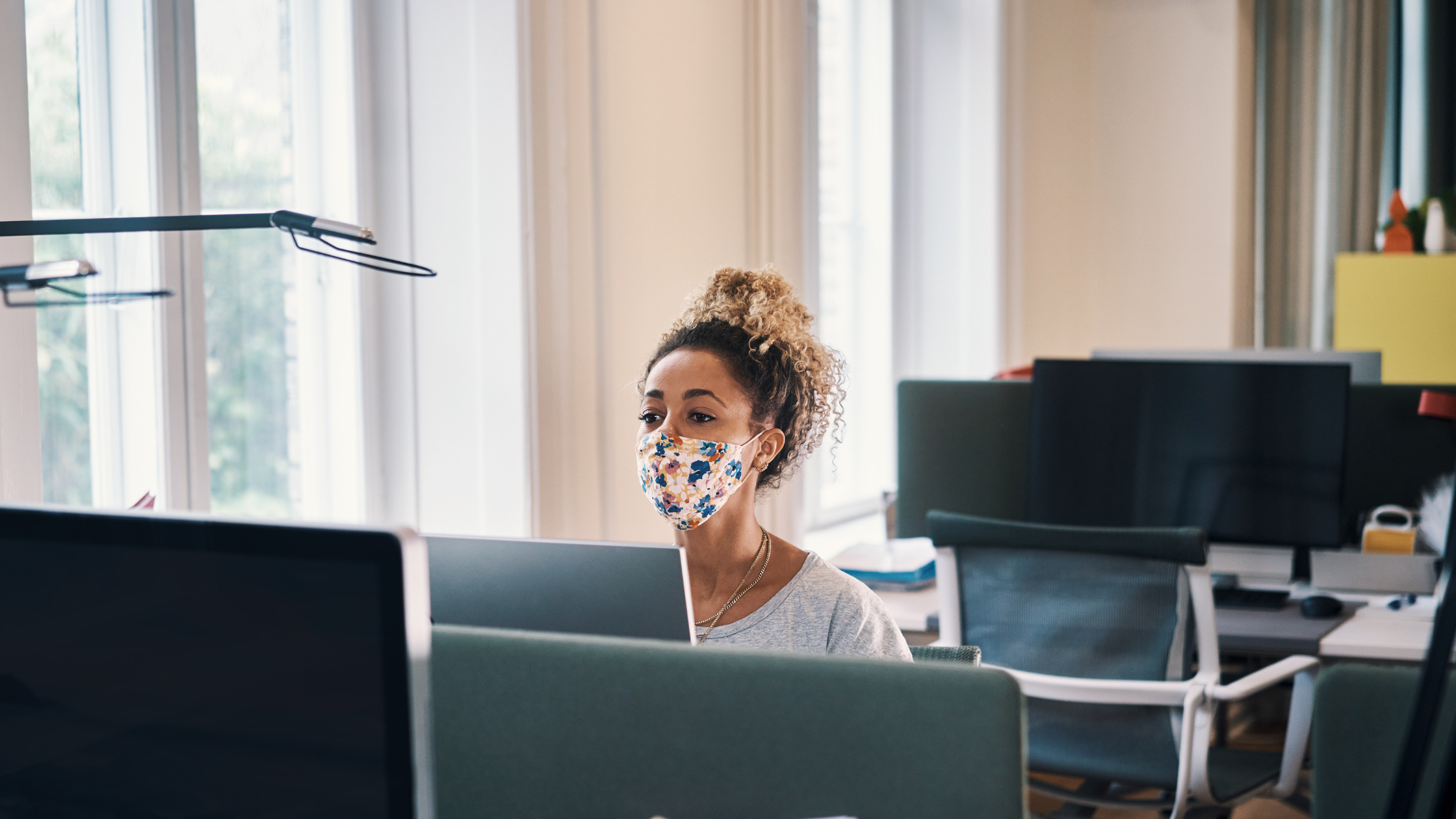 Every year we make predictions and share new ideas that we expect to see in the year to come. With 2020 teaching us lessons in ways that forever changed the world, we're bound to see plenty of trends and long-term changes that are here to stay.
This year brought to light what needed to change and what should change. More importantly, what to plan for in 2021 that will allow employers and employees to be set up for success in a post-COVID world. But what does that look like?
Innovation
Flexibility
Complexity
Wellness & Well-being
Skill re-training, upskilling & development
It's been said 2020 changed our lives forever and, traditional or conventional business models should be changing as well. Policies, strategies and, the like will need to evolve to sustain a new way of working and living in a post-COVID world.
The two are hardly seen as separate anymore, particularly, thanks to working from home, taking on a new meaning than ever before.
A Gartner study shows that 48% of employees will work remotely at least part-time post-COVID-19, which is up from 30% before the pandemic. This is one of many changes we'll begin to see in 2021.
Here are some other predictions we'll see more of in 2021:
Hybrid workforce – we've seen remote work significantly increase in 2020 and we'll continue to see workforces take shape to adapt to new ways of working. All of which include a variety of work environments: your home, cafés, offices, shared workspaces and so on.
As a result, we'll see things like new policies to support hybrid workforces 
Training to maintain sustainable employee engagement
Flexible work hours to accommodate working parents and unique work conditions and circumstances.
2. Increased training to support both leaders & employees 
We may have gone through the pandemic together, yet we lived it differently. Across organizations, HR was notably impacted the most as the go-to for employee support and communicating direction from the business, as they took care of everyone else while still having to care for themselves.
This presents a great opportunity to support both leaders and employees to practice a greater sense of self-sufficiency, resiliency and resourcefulness. Not just in business but in all domains of their lives.
It would be a disservice to employees if employers didn't invest in training their employees on critical skills that support them to care and think for themselves.
Skills such as:
Self-leadership (as I've often called it, being the Director of your life)
Empathy
Problem-solving
Decision-making
Critical thinking
These are just some of the skills that are vital to empower and equip both leaders and employees to help them live and work in a post-COVID world.
3. Increased wellness initiatives & benefits
The pandemic had employers and leader's roles evolve to being a coach, therapist, financial advisor and perhaps even a doctor! The kind that works with mental and emotional health.
None of which they were trained to handle let alone help manage the amount of stress that touched all those buckets due to COVID. Mental health awareness has already been an ongoing conversation. With 2020 bringing the challenges it did to employee's overall wellbeing, we'll see more wellness initiatives and new benefits that cater to employee's overall health and wellness. 
Click here to learn some ideas of what your wellness initiatives can look like as you plan for 2021.
4. Increased contingent work & entrepreneurs 
Full-time employment is no longer the only way to work and make a living. We may have always had other options, yet it's only since the pandemic that we're seeing employers offer more contracts and various types of work as a cost measure.
We'll see more freelancers, contractors and part-time work, across organizations as employers diversify the types of position offerings and offer more flexibility.
We'll also likely see more entrepreneurs bud in 2021 as the digital landscape becomes a wealth of opportunity for businesses and the like. Futurepreneur Canada which supports start-ups and small businesses saw a spike in their programs in the 3rd quarter according to an article by the Financial post by 40% compared to the same period just last year.
5. Increase in online learning
According to a McKinsey article, nearly one-half of in-person programs through June 30th, 2020 have been cancelled or postponed across North America; in parts of Asia and Europe, that number is closer to 100%.
While online learning may suggest it's only applicable to students in school, think again. As businesses look to invest in employee training, whether for current needs or for future development, online learning will continue to rise as we continue to create what will be a post-COVID world.
While these are predictions, some of these shifts and changes we've already seen take place across organizations in multiple industries. Those who are more progressive and future-focused, we've witnessed adapt and pivot more quickly than others.
What's to come in 2021 and beyond remains to be seen, yet a hopeful future is upon us as we get to create and build new ways of living and working. Ways in which support us as human beings and not just workers.
Now I want to hear from you!
From the 5 predictions mentioned, which of them stand out as vital for organizations to adopt as we look to a post-COVID world?
Share your thoughts below!
All my appreciation,
Lisa
Processing…
Success! You're on the list.
Whoops! There was an error and we couldn't process your subscription. Please reload the page and try again.
Fore more inspiration and insights, check out the latest posts below: