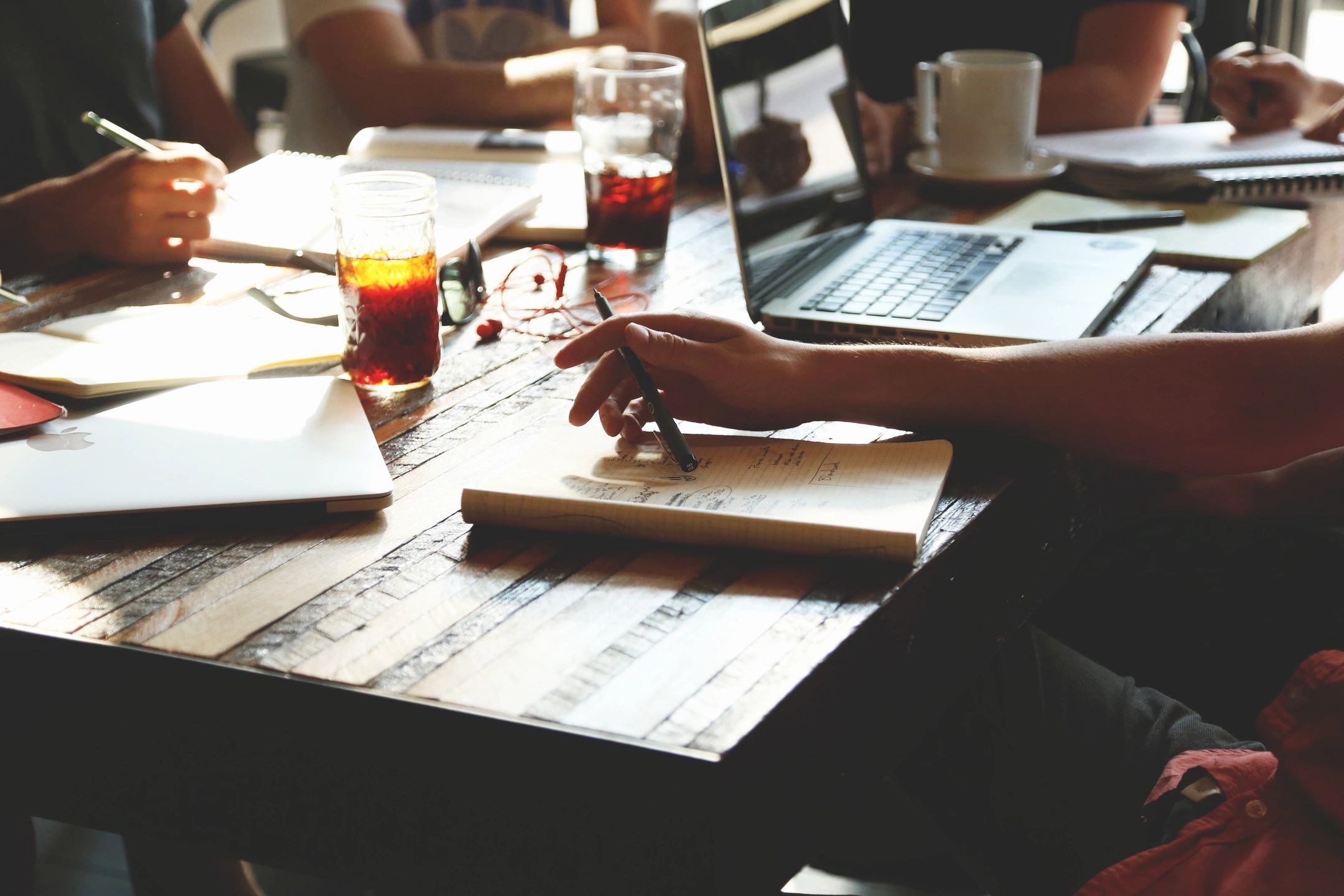 The day you set the intention to pursue your dream is not the same day you reap the rewards.
So often when we're chasing or manifesting our dreams, our thoughts are miles ahead than where we actually are or where we'd like to be. But who's isn't? We're already thinking 2 maybe 3 years down the road, we imagine we have a rolodex of clients just waiting to work with us, we're meeting if not exceeding our financial objectives and opportunities are just presenting themselves on our door step. We're living our dream and watching it unfold.
It's wonderful to dream and imagine what our futures will look like, see it unfolded and we're simply living it out, but realistic that it happens overnight? Truthfully, no. There's a reason why Rome wasn't built in a day and there's a reason why long-term goals and objectives take time to achieve.
I know for me, I'm often reminding myself to remember the stage I'm in when I'm working on my long-term goals, when my brain is already thinking about step 50, and I've barely completed step 2. My self pep talk, kicks in telling myself to cherish the space I'm in and appreciate it for what it is (even if it seems as though nothing is happening) and trust that I'll get to the destination all in due time.
Writer Steven Pressfield author of Turning Pro, The War of Art, Do The Work, The Virtues of War and his latest book, The Artist's Journey says this perfectly: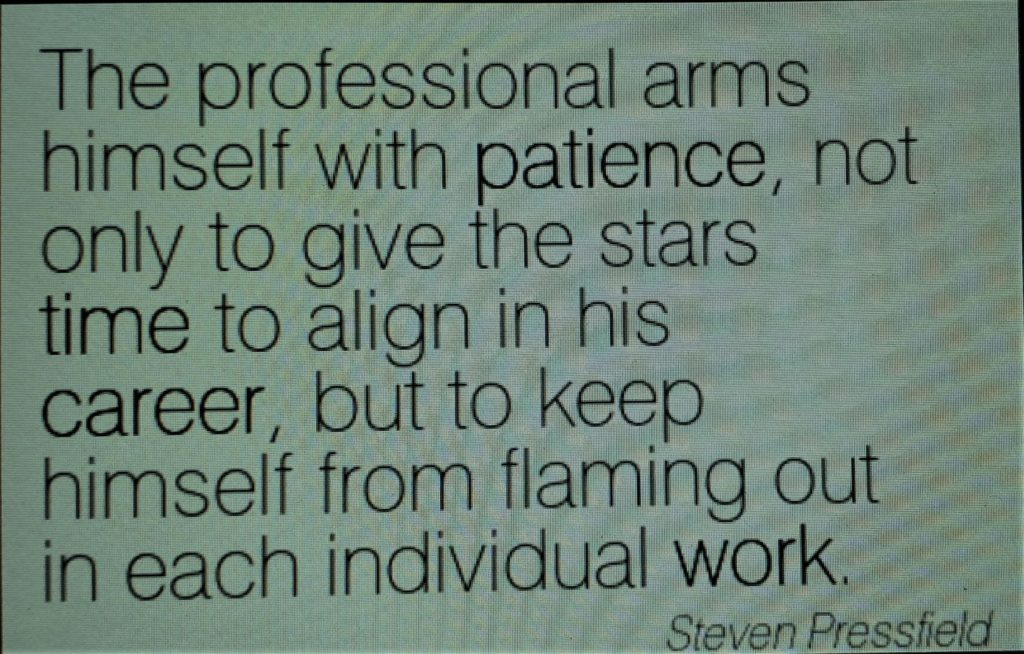 Each season, each stage you're in when working towards your dreams is preparing you for the next phase, the next level and offering you the opportunity to learn, fail, fall and try again. I know, fun right? Theres opportunity in each step before jumping to the finish line.
Give yourself the time and space to work on your dreams, your long-term goals and be patient with yourself and the process! Besides, there's only one of YOU and your gifts and talents are unique to you. You're not going to miss out or lose the opportunity to do what your heart desires by putting one foot in front of the other and allowing nature to take's its course.
This doesn't mean you can't work with a sense of urgency, in fact, high fives to you if you're dedicating and committing yourself towards your dreams each and every day. As they say, if it's important to us, we'll make it a priority, if it's not, we'll make an excuse. What I AM saying, is to recognize that time is not working against us in the commitment of our dreams, but for us.
In the meantime, enjoy the journey, appreciate the stage/season/space you're in and get ready for the next level in the pursuit of your dreams.
For some extra inspiration, check out entrepreneur, writer, and philanthropist, Marie Forleo's interview with Steven Pressfield. Their conversation is full of juicy topics including, how to overcome resistance and why talent doesn't really matter.
Now, I know I'm not the only one who get's ahead of herself when working on my dream or a long-term goal, so I'd love to hear from you.
It's a two-part question.
Where do you get caught up on your journey while pursuing your dreams? Is it expectations on the speed things are happening? Is it resistance or self-doubt? All the above?
What can you do to stay focused and appreciate the season that you're in RIGHT NOW?
Remember, it's not about the destination, it's the journey.
Leave a comment and remember, you can inspire someone with your story, so don't be shy!
Lot's of love
Lisa xo